Unlock the artist within
Ning Network Spotlight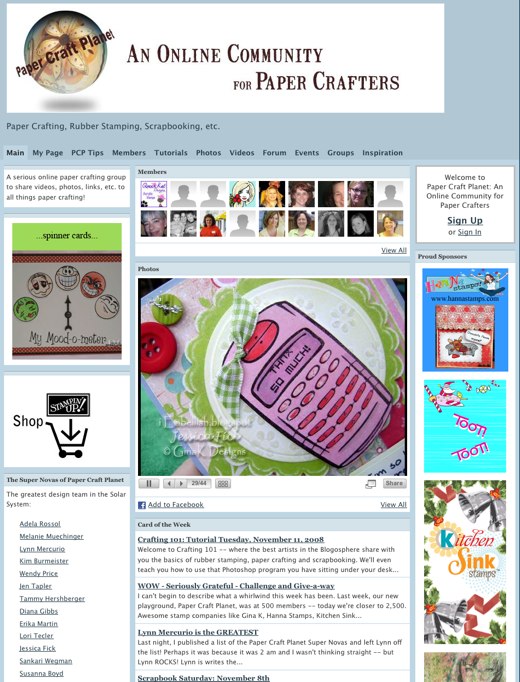 If you're tired of wandering aimlessly through the aisles of Hallmark searching for the perfect holiday card, then it might be time to visit Paper Craft Planet. The network offers creative ideas and advice for designing cards, gifts and other great paper-crafting ideas. Don't settle for a card you don't really want when you can create your own.
Paper Craft Planet provides both written and video tutorials designed for experienced paper crafters as well as those targeted to members with limited artistic acumen (like me). Peruse through the nearly 10,000 photos for some great ideas or attend one of the many upcoming events. Check out this video tutorial and surprise your mom with an easy-to-make card (because it's never too early to prepare for Mother's Day).
If you're looking for inspiration, visit the forum, where members answer questions and engage in lively discussion. Kudos to Network Creator Susanna Boyd, who took it upon herself to invite suggestions and advice from members to ensure the continued improvement of this already great network.
So become a member of Paper Craft Planet, surprise your friends with your creations and save that annoying trip to the card store.