Varsity Fan Club rules the school
Ning Network Spotlight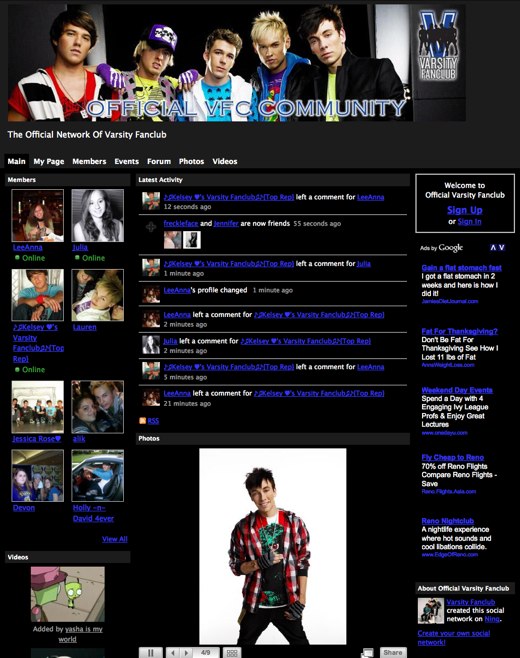 I grew up in the days of swooning over the Backstreet Boys and 'N Sync and figured these were still the hot bands for pre-teens. Little did I know a cooler, younger and — dare I say it — cuter group of guys now rule the boy-band scene. Ladies over the age of 15? Meet Varsity Fan Club.
Those not familiar should check out the photos section, where the featured photos are all of VFC boys. Then head to the videos section to check out what the group sounds like — and what they look like on stage. Pretty dreamy. From there, you can ask the band important questions like "when will you be in my hometown?"
It doesn't matter if you are past the age of participating in varsity, well, anything. Join in the infectious fun when you become a member of the Varsity Fan Club.