Watch The Guild – and join the network!
Ning Network Spotlight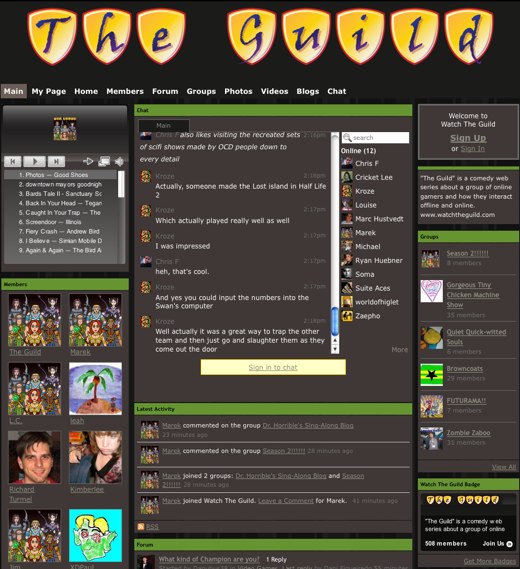 If you haven't heard of The Guild, you've probably been spending way too much time hiding under a rock in your favorite Massively Multiplayer Online game (World of Warcraft, anyone?). Still, it's not too late to catch up on this hilarious MMO-inspired Web-TV series by Watching The Guild, and then, better still, joining the fan network!
Done laughing yet? Feel that a few of the characters were a little too familiar? Talk about it with fellow fans! Have a huge crush on Felicia Day? You can find home-made fan art of her in the photo gallery, along with some thoroughly strange images to put a smile on your face! The blog is likewise a home for all things nerdy and wonderful, like this Star Wars a capella arrangement set to a sleek custom video.
The Guild is having a particularly exciting time right now as they've just worked out a deal with Xbox Live to post episodes weekly for a second season! Apparently Microsoft couldn't get enough of Felicia Day either (we understand completely).
So stop on by, check out the trailer for season two, and join more than 500 fans on the network in expressing your love for the gaming TV show it's impossible not to love.