48 Days to a happier, more successful you
Ning Network Spotlight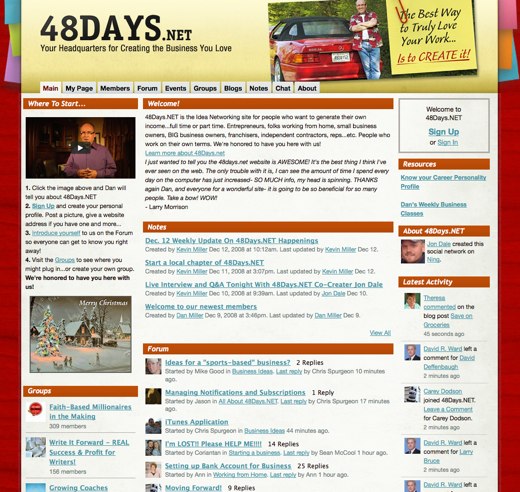 Some people have days when they sit down at their desk and think to themselves, "Isn't there something else I could be doing right now?" 48 Days is the network for people who want to work on their own terms — entrepreneurs, small business owners, independent contractors and beyond.
The network's groups allow members with similar interests and career goals to connect with each other on a smaller level than network-wide. On Write it Forward, group members are actively discussing how to harness the written word in to a lucrative career. For those who want to make a career out of helping people, the Growing Coaches group is there to encourage future life coaches.
It's never a breeze to make a big career switch, but it can be a little easier with a supportive network. Those starting out, looking for encouragement or simply wanting to connect with like-minded entrepreneurs can find that support and more at 48 Days.