Bringing your friends together
Ning Apps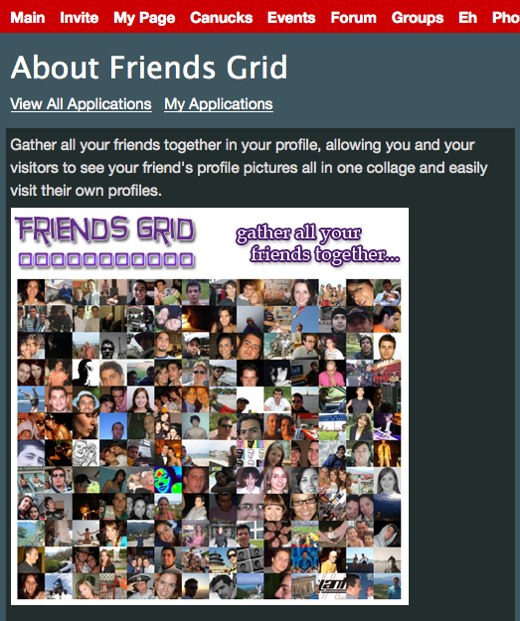 Bringing all of your friends together can sometimes be challenging. Doing this from your profile page, however, is made easy with "Friends Grid."
Spice up your profile page by adding this OpenSocial application to any of Your Social Networks on Ning. Each of your friends profile pictures will be placed on a collage. Friends Grid makes is easy for you and your visitors to view your friends and visit their profiles.
If you are looking for a simple yet useful piece to add to your page, check out Friends Grid.
About OpenSocial: An OpenSocial application is a feature that you can add to your profile page for fun, communication or business. Add it to your page by clicking the "Add Applications" link in the left hand column, beneath your profile photo. This will take you to the application's directory, where you can scroll through the list of available applications or use the search box to jump to a specific one. Then click on the "Add to My Page" button and and confirm by clicking "Add Application".