Check out PuppyPix!
Ning Apps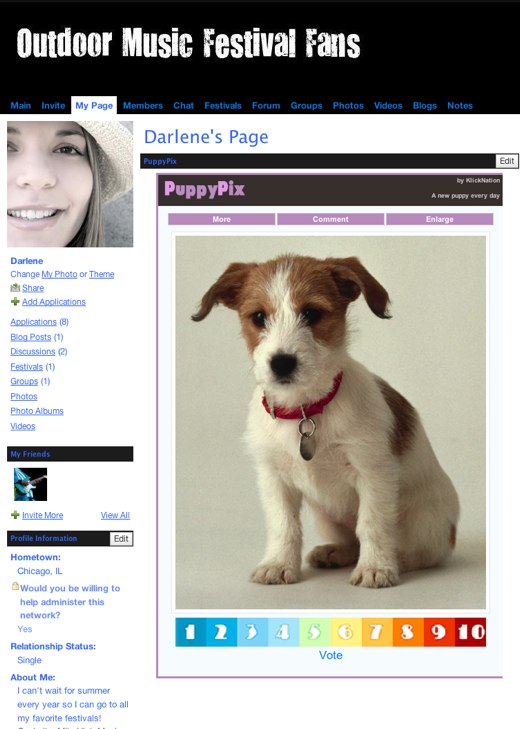 What could be better than a new, cute puppy every day? If you love puppies, then bring a smile to your day with PuppyPix!
Add this OpenSocial application to your profile page on any of Your Social Networks on Ning and enjoy a new photo each day. Add a comment and rating to each photo or scroll through past pics. Once you compare your rating to other member's, you can also check out the overall rankings to see the cutest puppy of all.
PuppyPix was developed by Klick Nation. If you enjoy their daily photos, check out our previous blog on Daily Modern. For all cat lovers, Klick Nation also has an OpenSocial application for you: LOLCats. Whether you love dogs, cats or modern art, show off your interests on your profile page with Klick Nation!
About OpenSocial: An OpenSocial application is a feature that you can add to your profile page for fun, communication or business. Add it to your page by clicking the "Add Applications" link in the left hand column, beneath your profile photo. This will take you to the application's directory, where you can scroll through the list of available applications or use the search box to jump to a specific one. Then click on the "Add to My Page" button and and confirm by clicking "Add Application".