Congratulations to Brooklyn Art Project!
Ning Network Spotlight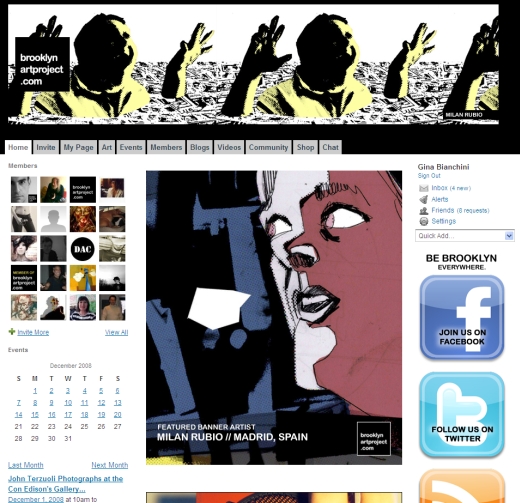 How Magazine just named BrooklynArtProject.com as one of the top 10 sites for designers this month. Congratulations!
Even if you are not a designer, Brooklyn Art Project is chalk full of savvy ideas and elegant visual design which should inspire any Network Creator. It helps that they are artists, of course, but they embody a ton of effective social networking practices from which you can learn. The first one is to keep your social network visually interesting, yet simple and don't overwhelm people with text.
Another thing every Network Creator on Ning should look at is what they've embraced with "Be Brooklyn Everywhere" on the right hand column. The savviest Network Creators use other services out there – MySpace, Facebook, Twitter, RSS, Blogs – to highlight the amazing things happening on their social network on Ning and drive people from these services to their network and vice versa. We think about it as a classic case of hub and spoke organization and our friends at the Brooklyn Art Project do it extraordinarily well.