The Global Education Collaborative
Ning Network Spotlight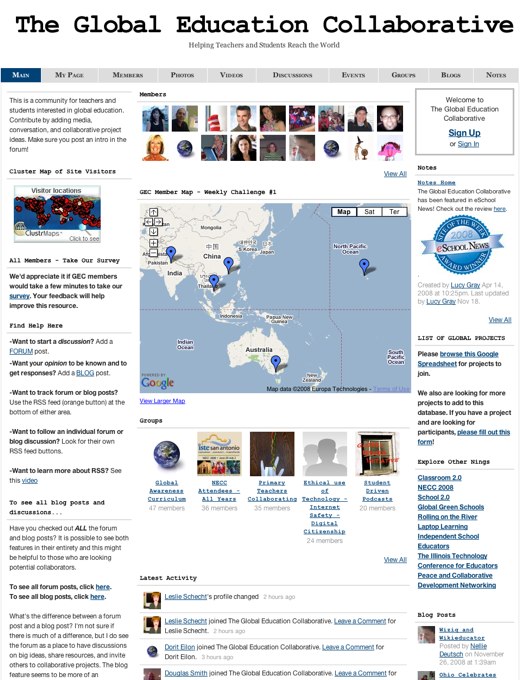 The Global Education Network connects teachers and students from around the world who share an interest in global education.
The network's set up encourages members to have their opinions heard. The Main page features instructions on adding forum discussions and blog posts, making it easy to get started. The forum's categories cover pertinent information from "Collaborative Projects" to "Global Education Resources". The forum is also used to present a weekly challenge for all members and spark thought provoking discussions with the "Question of the Day".
Also featured on the Main page are member and visitor maps to highlight the network's global involvement and photos to show off recent projects. Network Creator Lucy Gray added a note to show off the network's recent "Site of the Week" award from eSchool News. Check out the award-winning ideas for yourself at The Global Education Collaborative.
Let's start create educational website with Ning: https://www.ning.com/create-educational-website/