Connect on Virtual Afrika
Ning Network Spotlight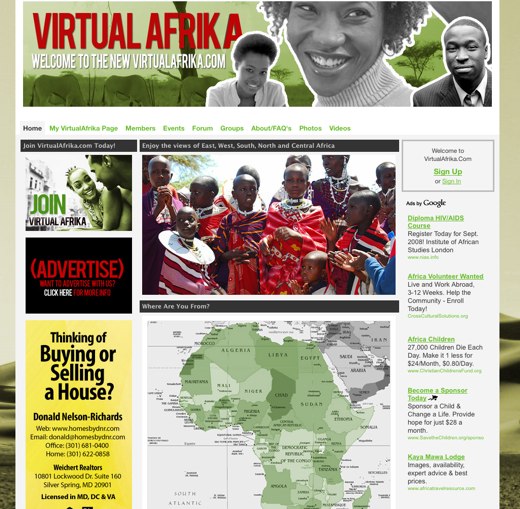 Virtual Afrika connects Africans from across the continent. If you live or work in Africa then this is the network for you. Take your ideas and stories online to share!
The network aims to "create a medium for African businesses to reach potential clients world wide and discuss thought provoking issues affecting the continent". The network features a group for every country so members can connect even further. Members also come together offline. The upcoming holiday event is a charity arts and crafts sale.
The photos are my favorite aspect of the network. To enjoy the pictures of the continent's views and wildlife join Virtual Afrika today!