Every lady has been there — the bad boyfriend
Ning Network Spotlight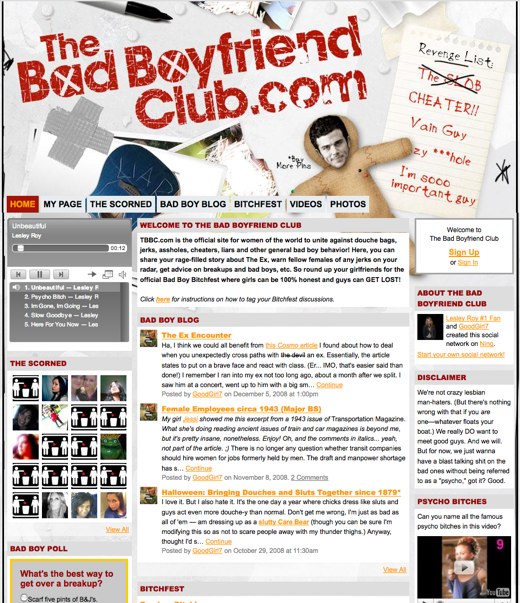 Crying, yelling, and letting everyone on the Internet know? It's all in a day's work for the ex-girlfriends who populate The Bad Boyfriend Club.
We've said it often and we'll say it again; your network's header is the first thing prospective members see, and it's the best way to make a great first impression. The Bad Boyfriend Club's header is funny, artfully created and gives an instant synopsis about what the network is all about — venting about those exes who make normal women otherwise into, well, scornful ex-girlfriends.
Got a story to tell about the man who broke your heart? Blog it out! It's cathartic. You can always set it to be visible only to friends if you are concerned about the problem-ex finding your rant. Other network members are chatting about break-ups, break-downs and all the rest on the network forums.
Share your story — you know you have one — on the Bad Boyfriend Club.