Everyone loves tasting olive oil
Ning Network Spotlight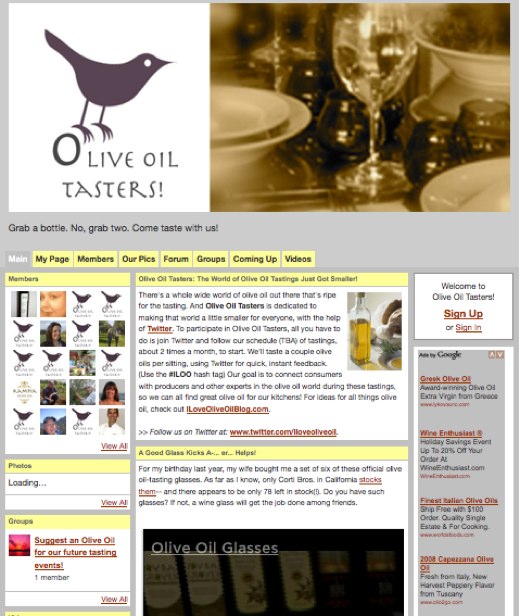 You've no doubt dipped some bread in it at an Italian restaurant, but have you ever stopped to really taste olive oil? Olive Oil Tasters is the network for olive oil aficionados on the hunt for the best olive oil they can find!
The network is on offshoot of the blog I love Olive Oil. Network Creator Costas the Greek launched the network to give blog readers a way to interact and celebrate their love of olive oil. And since there's no better way to celebrate it than to try it, the network is based around organized tastings.
After you join the network, you can follow it on Twitter, too. First a blog, then a network on Ning, then a Twitter account, with Olive Oil Tasters, who knows that's next?