Find an amazing alumni network at Eagle Connections
Ning Network Spotlight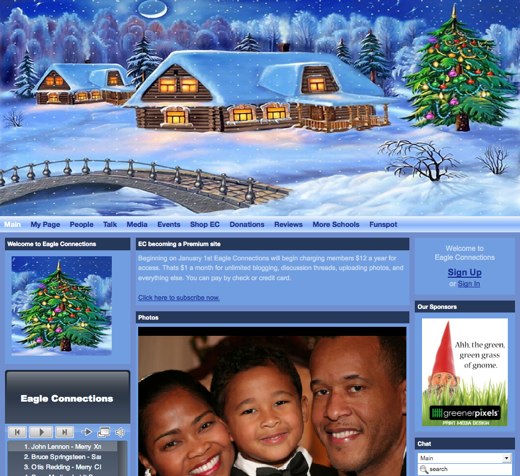 With more than 2,200 members, Eagle Connections is looking at bringing alumni back together.
It helps that Eagle Connections has almost 20,000 photos. After all, half of what makes keeping in touch with fellow alums so exciting is seeing how they've changed and getting the highlights of their exploits. Keeping the look fresh for the season helps, too — even a minor seasonal change on a network of your own shows that your network is alive and being updated.
Of course, the rest of the network is also solid. There's an active forum, plans for reunion events, and everything else you'd expect to see on a network based around keeping people in touch. It's all nicely organized via subtabs, which is a good choice to help this very full network from being overwhelming.
Eagle Connections delivers the meat and potatoes of an alumni network, great visual content, and then adds equally great interactivity to make a formidable combination. They're definitely an inspiration if you're looking to start a network for your own old high school buddies.