Find the best handmade crafts at Indiepublic
Ning Network Spotlight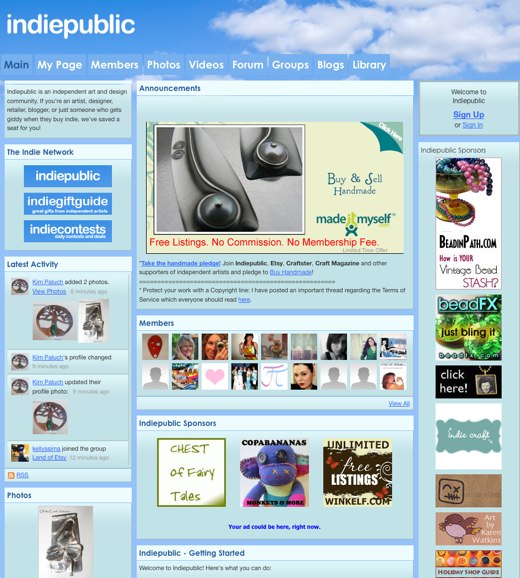 It's amazing how much a network can grow in a year with a little love and a lot of great content. Back when we last wrote about the Indiepublic network in August 2007, they were already successful with more than 1,500 members and 15,000 photos. Since, though, they've passed the 10,000 member mark and have an incredible 167,000 images of handmade art.
It's all great, too, from the beaded blue knit slippers to the custom handbags to a massive genie costume from the Met's 2008 performance of Aladdin. For crafts creators, Indiepublic offers information on protecting your intellectual property, and for buyers, you can find links to take the handmade pledge for buying art and clothing. There's even a whole forum category dedicated to teaching you how to create, sell, and market handmade art.
Creating crafts to enjoy and sell — and buying the fruits of others' labor to wear and enjoy for years to come — is a wonderful and rewarding pastime. Indiepublic will get you the knowledge you need and let you share your own creations among the many splendid works that already grace the network. Stop by, smile at the tens of thousands of art pieces, and be inspired to make your own.