Former Pownce members find a new home
Ning Network Spotlight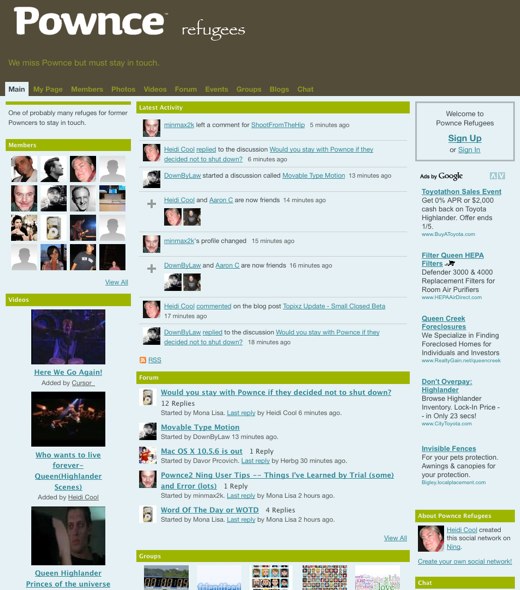 The Pownce Refugees network is where former members of Pownce — a social-networking and micro-blogging site — are forming a new home, after Pownce recently closed its doors.
Barely more than 10 days old, Pownce Refugees already has more than 100 members, with member-posted photos, forum discussions and blog posts. Members are even taking the special step of helping each other learn the ins and outs of Ning, which is a great way to build involvement and foster content creation.
The warm embrace that the Refugees have given the Photo and Video tabs is an especially good indicator of the network's success. Members are posting pictures of their adorable dogs and holiday cooking, and these photos will only encourage others to do the same
The Pownce Refugees are adapting and getting settled in their new home, but they're off to a great start.