Glamorous living at The Pinup Lifestyle
Ning Network Spotlight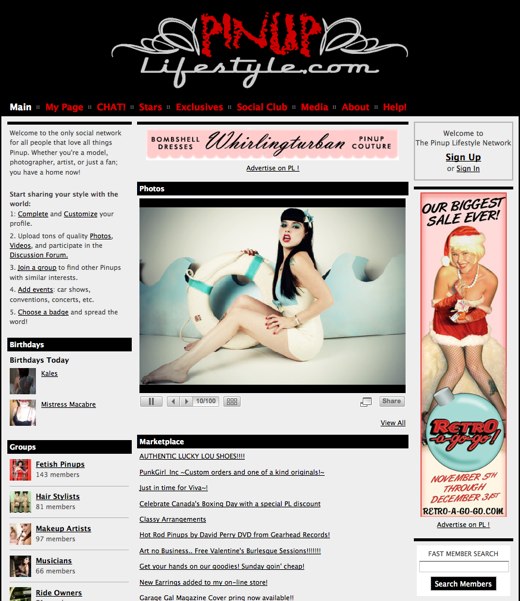 If your idea of glamorous involves putting on a quick application of red lipstick, then you've got some catching up to do. For the members of The Pinup Lifestyle Network, red lips are only the beginning; they've got the clothes, the hair, and the ultra-glam poses to go with!
For inspiration on turn to the photos section (aka The Picture Box), where image after image show just how much fun — and how glamorous — the pinup lifestyle can be. From red cars to sexy Santa poses and beyond, it's easy to see why the members of this network love the lifestyle. Want something a little more dynamic? The Drive-In (or videos section) has all the latest clips.
Tight dresses, va-va-va-voom hair and shoes to die for? It's all just another regular day when you're living The Pinup Lifestyle.