Go way back with the RetroMacCast
Ning Network Spotlight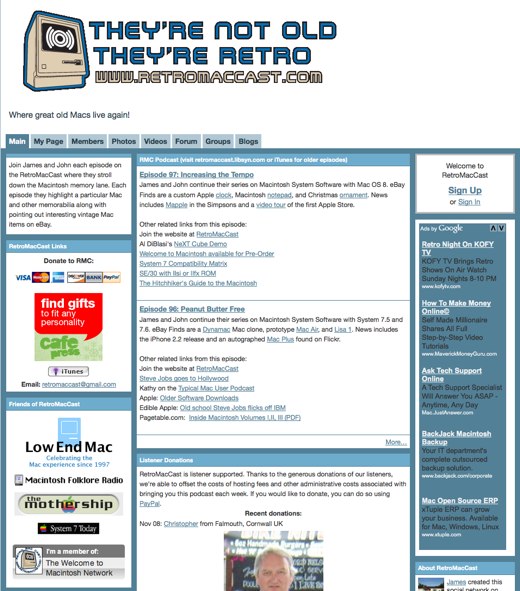 Step away from the Macbook Air and put down the iPhone. The Retro MacCast is all about celebrating the old-school days of Apple products, which means iPod lovers need not apply.
Each podcast from dynamic duo James and John takes a trip down Mac memory lane and the newest ones are prominently displayed on the top of the Main Page. After each episode, network members are encouraged to add their feedback or ask questions in the forum. If nothing else, Apple computer fans should visit the photos section, where photos of every possible product — deconstructed in some cases — are featured.
The Retro MacCast has really integrated their podcast with the rest of the network's features. The videos, photos and forum sections are not only great to browse on their own, but also support the topic of the main attraction, the RetroMacCast.
If your love for your the Apple II far surpasses your love for your fancy new Nano, then you've got a network full of kindred souls waiting for you at the RetroMacCast.