I, and you, can See Color
Ning Network Spotlight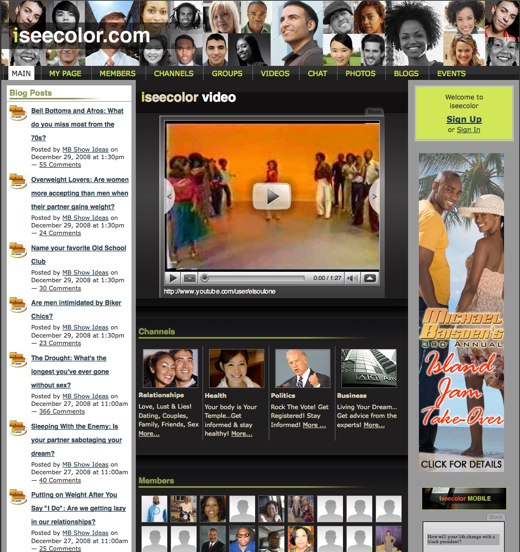 The many, many listeners of Michael Baisden's radio show have a lot on their minds and a recently launched social network, I See Color, is just the place for listeners to go to speak their minds. In the two months since the network launched, the network's membership has grown to an impressive 110,000 members, with more than 3,600 discussions started.
The show's producers use the network as a place to brainstorm ideas for upcoming shows, and from reading some of the hot topics, it's no surprise there's plenty of conversation on the network. One blog post asks, "Are women more accepting than men when their partner gains weight"? Another titillating potential topic for a future show is asking how long listeners have had a "drought." With more than 300 comments already posted, it's clear that members and listeners a lot to say on this topic.
With this quickly growing network, fans of Michael Baisden have a new outlet for expressing their ideas, voicing their opinions and interacting with other listeners. If you are tired of waiting for the next radio show to be broadcast, then get your fix at I See Color.