Improved search on Ning.com
Ning News
Technology
Updates
A few weeks ago, we streamlined the design of Search, Popular Networks and My Networks pages at Ning.com. Today, we've made exploring networks an even better experience by improving search results.
By taking into account a network's rate of growth along with its size, search results will show off the fastest growing, most popular networks first: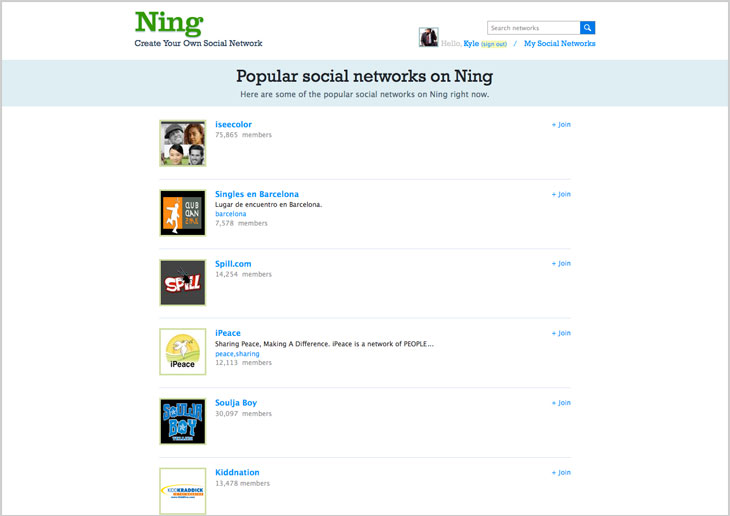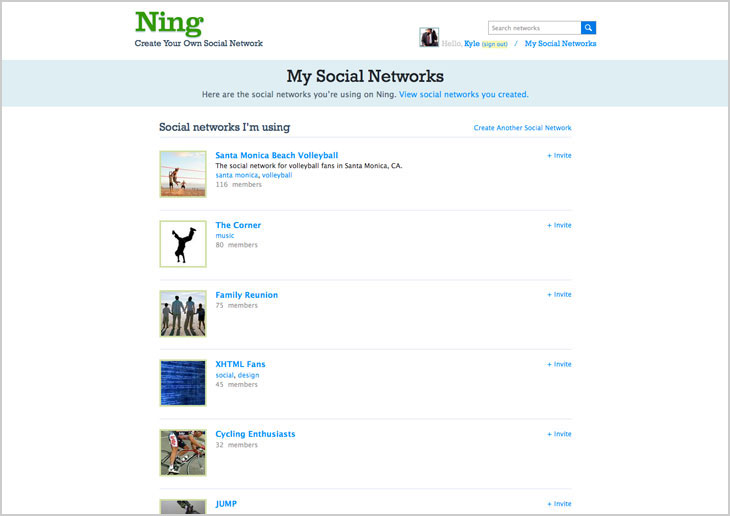 Let us know in the Ning Help Center if you have any questions!