Job hunt smarter, not harder at New Media Hire
Ning Network Spotlight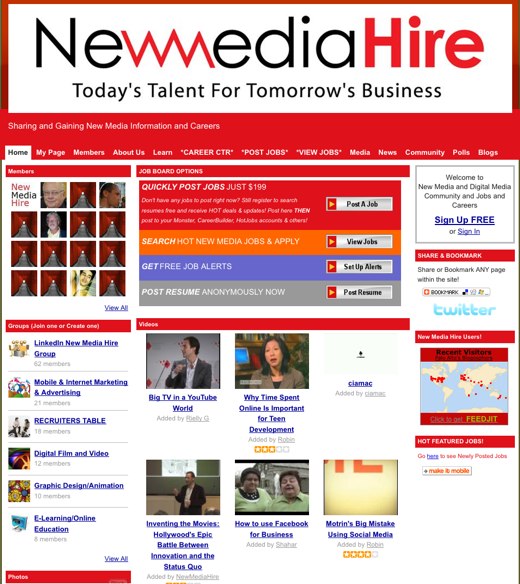 Want to see widgets used to truly amazing effect? Check out the New Media Hire network — and don't be surprised if you find yourself a nice new media job during your stay.
The first thing you'll see on visiting is the nifty job posting and searching widget in a front-and-center text box, and it's amazing way to quickly access a lot of career content. Network Creators take note!
New Media Hire also makes tremendous use of widgets to allow members to share and save content — check out the Share and Bookmark widget on the front page, and then get it yourself at addthis.com. There's even a whole page of poll widgets, with cutting-edge topics like "Think sites like YouTube will take over the television industry?" and "Are you renting/downloading movies more than going to movie theaters?".
If you're looking for widgets to add to your own social network, hop over to WidgetBox to get started, and check out this guide from our Help Center on how to add the embed code you'll receive. In the meantime, New Media Hire will keep innovating and keep amazing all of us.