Learn from real ninjas at Ask a Ninja
Ning Network Spotlight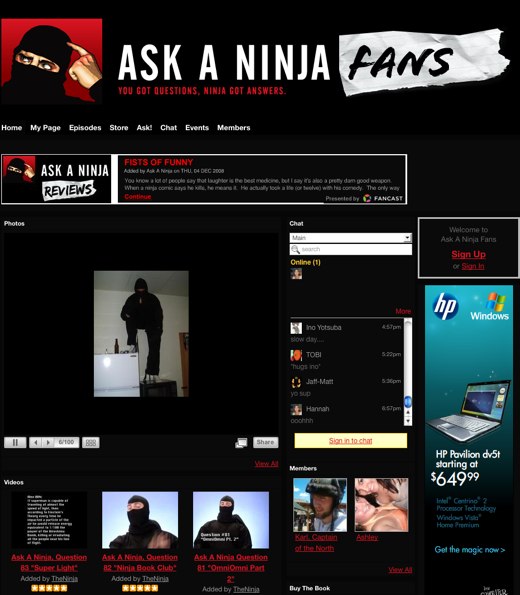 It's possible that you haven't heard that today is the Annual Day of the Ninja, but only because ninjas are very stealthy. Now you know, though, and there's a whole network full of Ask a Ninja Fans out there ready to celebrate with you.
First, if you haven't seen some of the hilarious and helpful videos that the Ask a Ninja ninjas have posted, check out the network's videos page immediately and start watching. Now you can check out the rest of the network!
Ask a Ninja Fans is a deep repository of all things ninja. You'll find photos of high-tech ninja gear and maybe even a new desktop background, Ninja Clans to join, and a whole forum dedicated to discussing the probable outcome of combat between ninjas and a diverse range of opponents.
On a serious note, you Network Creators out there should be impressed — Ask a Ninja took a simple concept and ran with it using a simple design, and is now a full-blown Internet phenomenon. Look to them to learn what a little enthusiasm and shameless humor can do to make your own enterprises take off!
Ninjas rely on stealth, of course, and I think just I've blown their cover.