Learning from MyGrafico
Ning Network Spotlight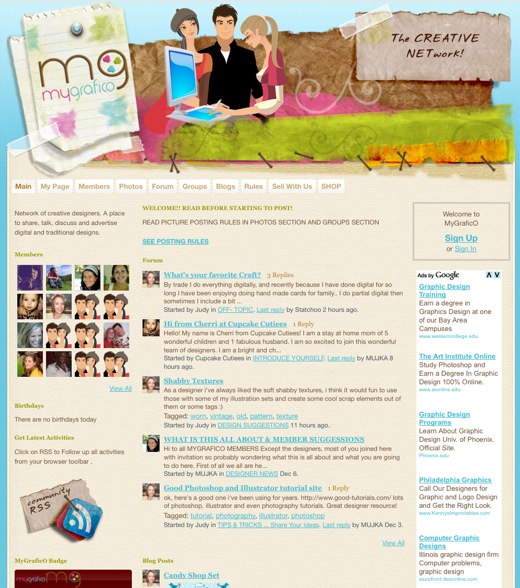 If you want ideas on how to create a beautiful network, the best place to go is, not surprisingly, a network for designers.
MyGrafico is a great example of just how memorable a first impression can be. The network's header effectively displays the name and description within a thematic design. The header also picks up on colors and patterns from the background and columns to create a unified look on the main page.
To continue the theme throughout the network, members' default avatars display a scene which mimics that of the header. Small details can make a noticeable different. The RSS link is a great example. Using a visual rather than a simple link draws members to the feature. In this case, it draws members to stay involved and up-to-date on the latest network news.
Whether you focus your time on creating a unique header or including small details to bring the network's look together, the most important thing is customizing your network. Creating a look that matches your network's theme does not need to be time intensive. Before you start your own network, take a look at MyGrafico and see what you can do!