Mapping your way to I Never Get Lost
Ning Network Spotlight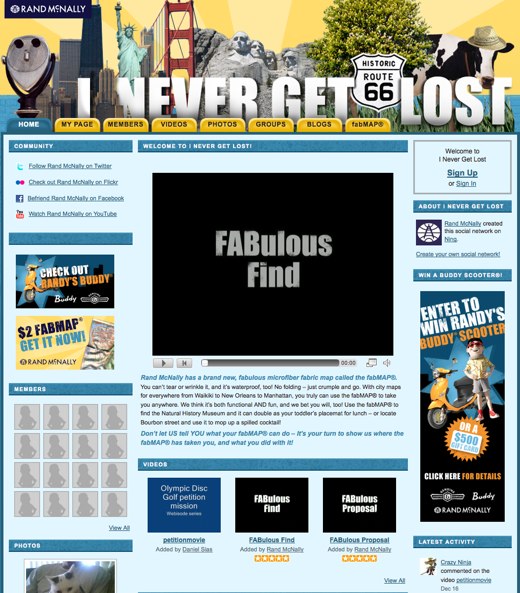 Some people say, "it's about the journey, not the destination." Those people probably aren't very good at reading maps. For lovers of latitudes and longitudes, the I Never Get Lost social network is the place to be.
Created by map-maker Rand McNally, the network celebrates maps in general, and specifically celebrates the fabMAP, a new map that's virtually indestructible. The network's running a contest, and the rules are simple: upload a photo or video showing what you can do with your fabMAP to the network and then vote on your favorite entry.
The talent of the network's members is clear when looking at what has already been entered. How about a map necktie or sushi roll? For those who still aren't convinced of the strength of this new map, one member put it to the tug-of-war test — and it passsed. Show the world what you can do with your own fabMAP on I Never Get Lost; who knows, you could be the grand prize winner!