Meet fellow Harry Potter fans at MuggleSpace
Ning Network Spotlight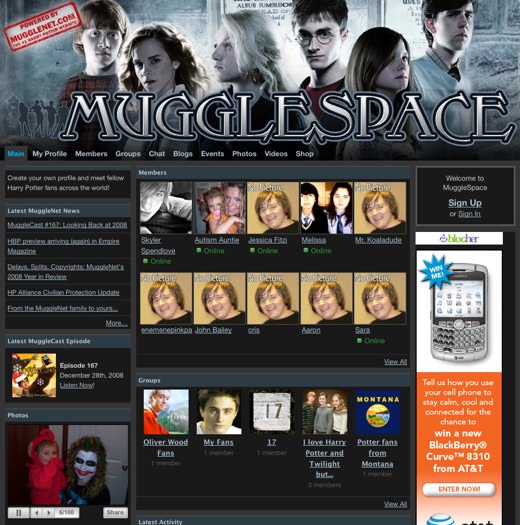 The MuggleSpace network helps 5,800 Harry Potter fans worldwide share their love for the works of J.K. Rowling. MuggleSpace is overflowing with creativity and energy, with ideas like a Harry Potterized version of the Rocky Horror Picture Show and fan video parodies of character relationships that let you step a little deeper into Potter's world.
Rowling's universe is fleshed-out enough to support plenty of fan interpretation and addition, and MuggleSpace enthusiastically encourages such contributions so that members can let their imaginations run free. There's a faux book cover for Harry Potter and the Dark Lord of the Dance, hilarious Harry Potter puppet videos and a slew of equally unique concepts come to life.
MuggleSpace is full of enthusiasm and stylish custom Potter content. It's a great stop if you're looking for more nuggets from Hogwarts, and a great place to share your own creations and find a ready crowd of commenters and appreciators.