Play it with feeling at Jazz Player
Ning Network Spotlight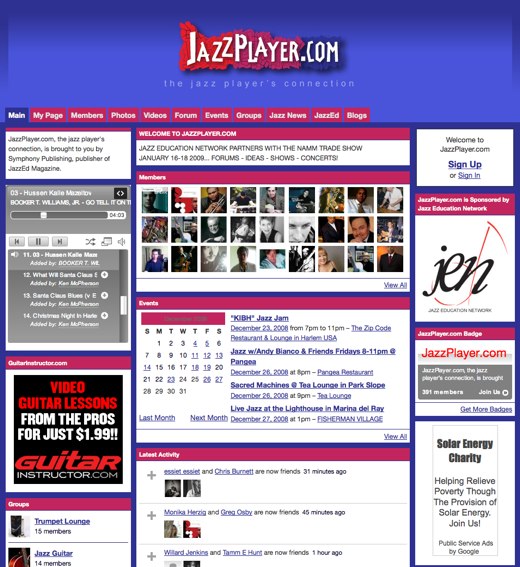 It doesn't matter if you like acid, traditional, easy listening or none of the above. If you are a lover and player of jazz music, then Jazz Player is the social network for you.
In addition to providing an outlet for talented musicians to network and trade information with each other, the Jazz Player events section has a wealth of information about upcoming concerts from across the country. East coasters can go check out Roy Hargrove and Cedar Walton in New York, while West Coasters can enjoy the Chris Glik Jazz Quintet in Marina del Ray. That being said, it can be difficult to make it to a live show, so if you can't snag a ticket, you can always check out the videos section for best-of clips.
Play is loud, play it with feeling or just straight play what's written on the page! If you play jazz music, then make your next move joining the Jazz Player network!