Putting members on the map
Ning Apps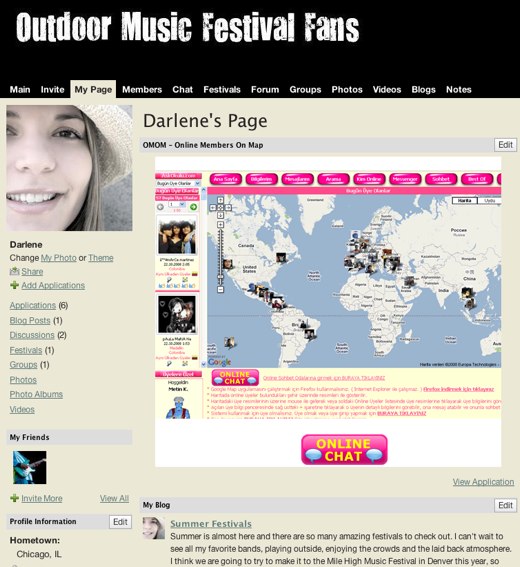 Online Members On Map makes it easy to connect no matter where you are! Knowing where your friends are working, traveling or playing has never been faster.
You can add this map to your profile page on Your Social Network on Ning. Members' profile photos are placed on the map to indicate their location. Scrolling over this photo generates a small pop-up window with member's details, such as birthday, education and job.
Want to meet new friends? You can use the advanced search feature and built-in messaging center to connect. With more than 34 languages available and every country from which to search, Online Members On Map is a great addition to any profile page!
About OpenSocial: An OpenSocial application is a feature that you can add to your profile page for fun, communication or business. Add it to your page by clicking the "Add Applications" link in the left hand column, beneath your profile photo. This will take you to the applications directory, where you can scroll through the list of available applications or use the search box to jump to a specific one. Then click on the "Add to My Page" button and and confirm by clicking "Add Application."