Rock out like it's 1987
Ning Network Spotlight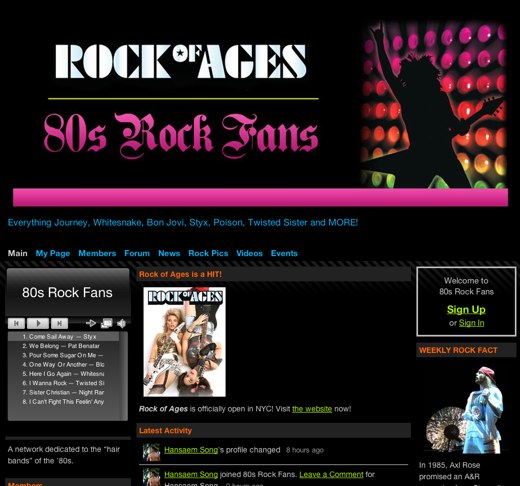 With AC/DC's long-awaited Black Ice debuting, '80s Rock Fans are rejoicing to the release of new head banging beats and monster ballads reminiscent of the Reagan era.
Metal Heads add choice upcoming shows and duel in the forums over who rocked harder and which hair band remains the best of all time.  The likes of Poison, Ozzy Osbourne and Bon Jovi are immortalized with 800 groupies worshiping the ground these rockers party on.
Though MTV is now a household name, popped collars are back in and the Berlin Wall is no more, 80s Rock Fans has a hardcore and die-hard following.  So, put down Guitar Hero, break out the Atari, strum out to your stratocaster, and check your big hair at the door of 80s Rock Fans. Rock on!