Score with My Soccer Place
Ning Network Spotlight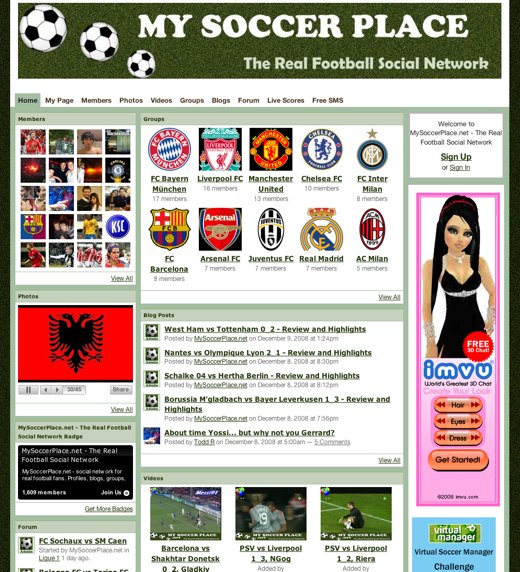 If you are a soccer player, coach or fan then My Soccer Place is the network to join.
The network's design brings the field online. Like the game itself, the network splits members into teams. The teams are displayed front and center which encourages members to show where their loyalties lie. With 1,734 teams represented and counting, My Soccer Place has done a great job of using one highlighted feature to promote network growth.
The network also focuses on the video feature. Currently there are more than 200 videos of famous games, memorable plays and player bios. If you are more interested in current soccer news than past plays, head to the Live Scores tab. This added tab refreshes every minute to give you to latest updates.
Check out My Soccer Place for yourself and see how features can be used to enhance your network's theme and goals (no pun intended)!