Share in the culture of hardcore and punk music at Defiance Network
Ning Network Spotlight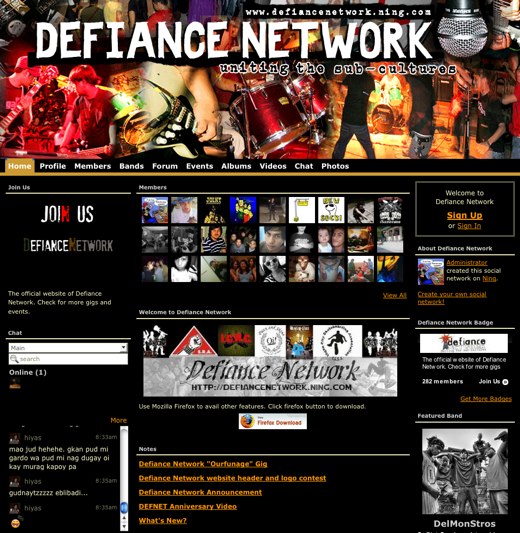 Defiance Network's self-proclaimed mission is "Uniting the sub-cultures," and it's a home where Filipino fans of punk, hardcore, and related musics and cultures can meet and learn about each other. The Network Creator and Administrators keep things respectful, with rules on the Main page, and this makes the network a great safe haven.
Members haven't hesitated to take advantage, and they've been together across the Internet for five years. The photos tab even includes shots of their recent anniversary party. Members' friendships now range well beyond the music scene: they've formed groups for skateboarding and photography, amongst others.
They're also uniting to hold gigs together and have posted videos of some of the successful charity events they've held.
So join and Defiance Network and do your own uniting!