Sharing Punjabi connections
Ning Network Spotlight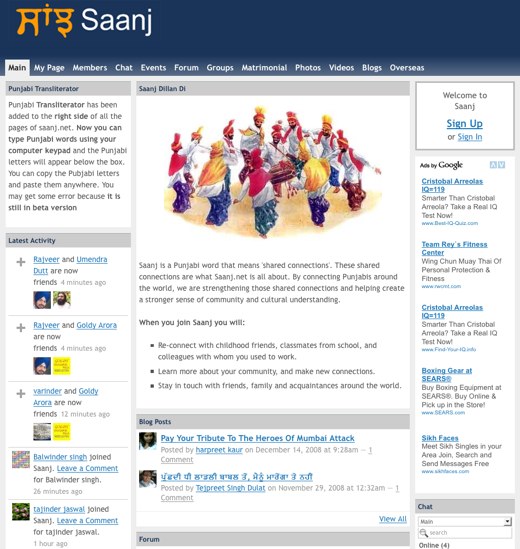 As the Saanj network's Main page explains, "Saanj is a Punjabi word that means 'shared connections.'" The networks was created to help Punjabis living around the world connect and stay in touch, as it's already done so far, for more than 1,000 members.
Saanj's members also want to help each other get comfortably settled into their new homes abroad. Check out this thread, where a member offers help to anyone seeking to go abroad, so that he can inform about laws and protect against fake agents. Saanj even has a whole tab for matrimonial services for members. Now that's support.
In the photos section, you'll find almost 2,000 photos of happy members all over the world. Thanks to Saanj, they're always with friends who share their culture and understand them, no matter how far abroad they roam.