Six sentences about the Six Sentences network
Ning Network Spotlight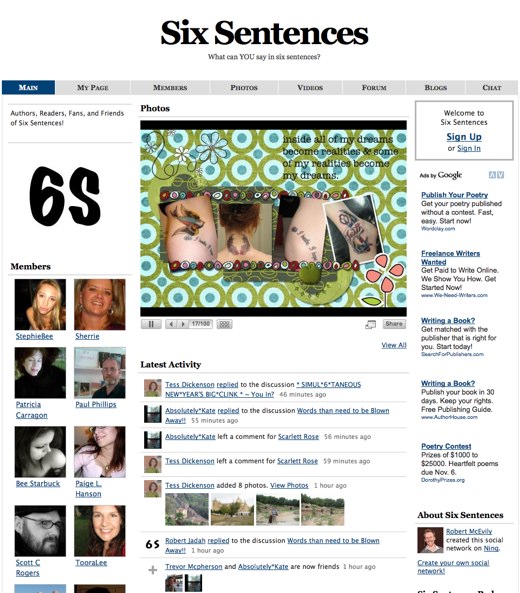 1. Six Sentences is an interactive network for fans of the blog, Six Sentences.
2. The premise of the blog — and social network — is the question, "What can you say in six sentences?"
3. When we last checked, more than six months ago, the network had only slightly more than six members, but now has more than 300.
4. The network's blog is the perfect place for posting a six sentence story or take on the world around you.
5. Some posts are shocking, while others are lyrical or just lovely to read.
6. Browse around the network, and offer your own six-sentence contribution.