SlabSpace, the place for you to be Slabovian!
Ning Network Spotlight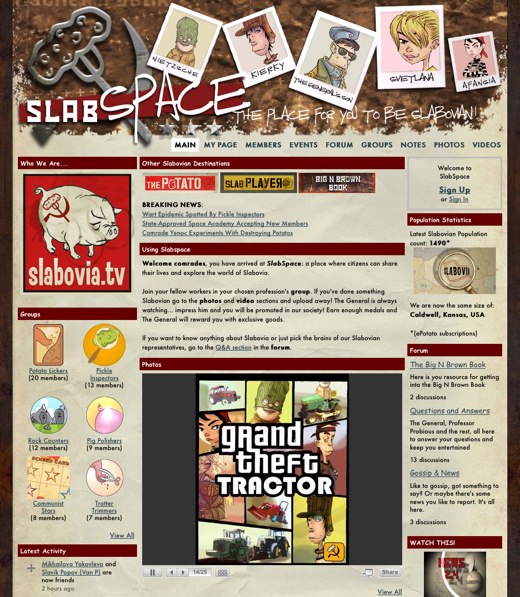 Get ready to laugh like a Slabovian at SlabSpace, the network for the UK's silly educational KNTV Show. The General of Slabovia himself wants you to visit.
SlabSpace will do its best to make you an upstanding Slabovian citizen. You can take the census survey, observe photographs of Slabovian slave labor ready to work and watch tribute videos from members trying to suck up to the general. One member has already declared himself the State-Appointed Top Model and submitted a Christmas carol video accordingly.
Of course, you're very much encouraged to contribute yourself. Let the Top Model be your inspiration — I'm sure there are plenty of cabinet posts and titles ready to be awarded for your own submissions. You'll find a warm audience more than 350 comrades ready to laugh with you.
So stop by Slabospace for the New Year. Plans are already in the works to launch the first pig into space for 2009, and the general needs his men.