Take a trip to Biztropolis
Ning Network Spotlight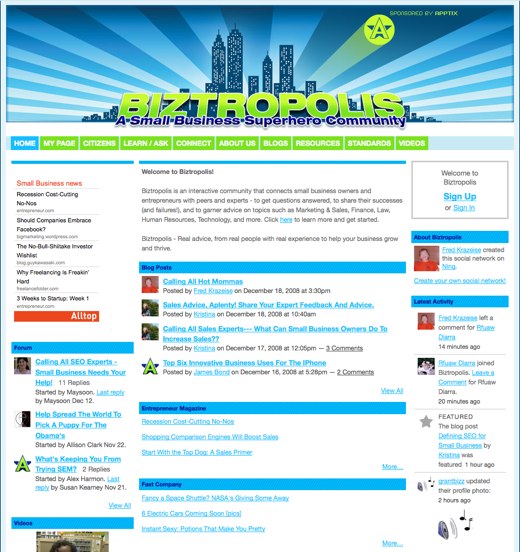 We recently wrote about 48 Days, a social network that can help you start down the path of being your own boss. For those times when you are already down the proverbial path, but need a little help from experts and those who have been there before, take a train to Biztropolis.
The network "connects small business owners and entrepreneurs with peers and experts — to get questions answered, to share their successes (and failures!), and to garner advice on [a variety of] topics." For members with a question that needs answering, the forum is the first stop. One member was seeking out advice from SEO experts, while another was looking for information on creating an awesome corporate web site.
The Network Creator, Fred Krazeise, has done more than provide a forum for interaction — he's made Biztropolis a great resource for all sorts of small business and entrepreneurial information. For small business owners and entrepreneurs, Biztropolis is a must-visit destination.