The New & Improved Master Key (Hint: It's No Longer Needed)
Your Ning Network
As we mentioned last week over at Ning Preview, we have removed the Master Key, or the extra step that until tonight you had to make to sign into your social network as a Network Creator or Administrator.
Over the past month, we made the under-the-hood changes required to retire the Master Key. Your network is just as secure as before, but signing in is now one step easier. If our own internal team of avid Network Creators are any proxy, the Master Key will not be missed.
In this release, we also streamlined the design of search, popular networks and my networks:
Popular Networks: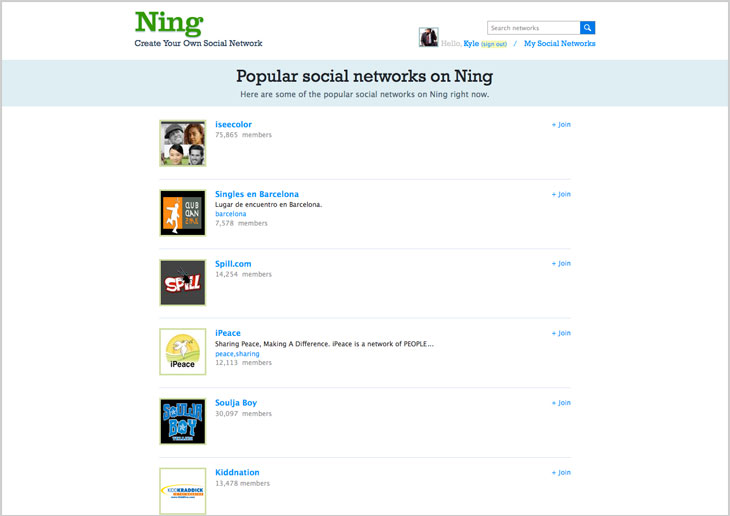 And My Networks: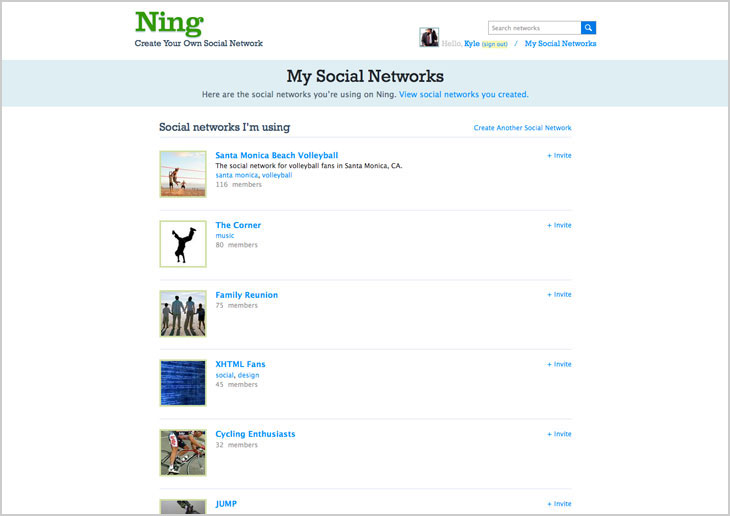 We're happy to answer questions about this update in the Ning Help Center. See you there!