Transition to an environmental future
Ning Network Spotlight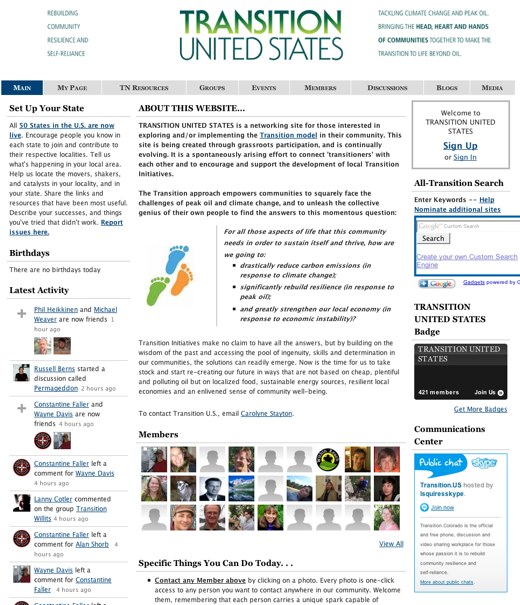 If you are interested in reducing your carbon footprint and motivating others to do the same, then Transition US is a great place to start.
The network is "for those interested in exploring and/or implementing the Transition model in their community." The transition model outlines a 12-step approach for communities to face the challenges of peak oil and climate change. Ultimately, the program aims to accomplish three goals: reduce carbon emissions, rebuild resilience (in response to peak oil) and strengthen our economy.
While mobilizing your own community to make the transition to life beyond oil may seem daunting, Transition US offers the support and resources you will need. Getting started is simple with the "Specific Things you can do Today" list on the main page. Find out where Transition training is taking place, how to update your Transition Resume and which films will enhance your community outreach.
Recent forum posts discuss the Transition handbook, Global All-Transition websites and communities that are just starting out. If you are interested in starting out as well, you will find all of the information you need, from local training lists to a start-up guide, at Transition US.