Vote for the Flatclassroom Project!
Ning Network Spotlight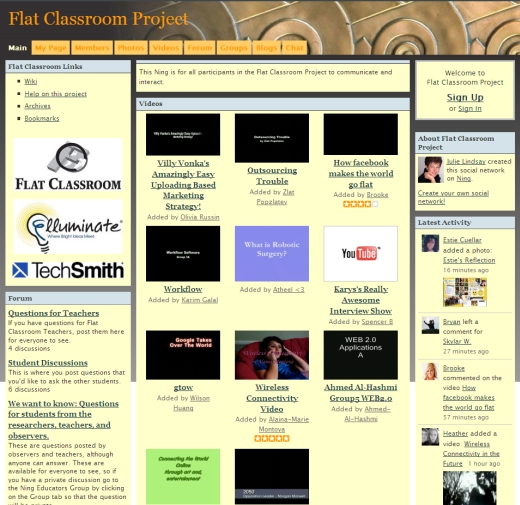 I learned today from a broadcast message on their social network that
the Flatclassroom Project has been nominated for an Edublog Award for best educational wiki 2008. Congratulations on the nomination!
The Flatclassroom Project describes itself as, "a global, collaborative project using Web 2.0 tools to foster communication, collaboration and creation." They are a great example of how all of the great, free wiki, social networking and other collaboration options out there can work together. We can, in fact, all get along.
Vote for them today!