Wonderous water colors with Michelle Brown
Ning Network Spotlight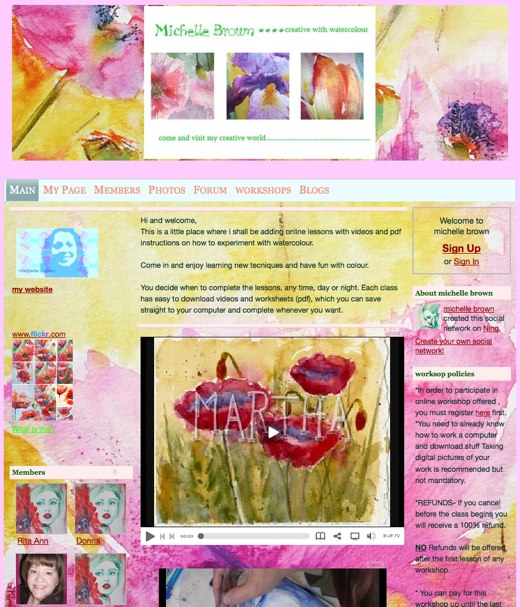 We see people create networks on Ning for all types of reasons. Artist Michelle Brown has harnessed the power of her social network to complement a workshops she's leading on painting with watercolor. Workshop attendees — and network members — gain access to online tutorials, assignment and more.
The beautiful paintings completed by Brown and her students are proudly displayed in the photos section. By utilizing the "feature" option, she's highlighted some of her students' great work. On this network, the artwork is the focus, but it's possible to feature other content like blog or forum posts, in addition to featuring photos. Featuring a simple, yet effective way to highlight your network's best, or newest content.
Incorporating a social network with a course or workshop can easily help extend its reach while providing interactive and collaborative space. For members of Michelle Brown's painting workshop, the place to be is on her social network. And for those who aren't course participants, we can see what we're missing as well!