Your key to Bloemfontein, South Africa
Ning Network Spotlight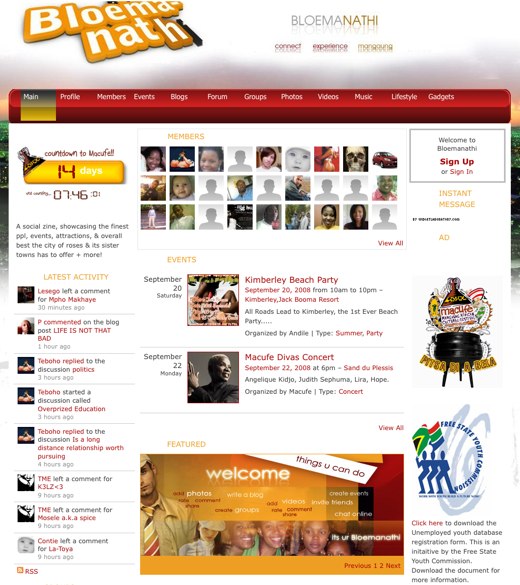 You might never have heard of Bloemfontein, South Africa, but as the Bloemanathi network proves, it's a happening place! You'll find members posting hip-hop reviews, biographies of area musicians (with a free track) and even a heartfelt obituary for Miriam Makeba, a famed South African singer.
The network's content isn't just limited to music, either. There's a discussion about whether to tell on a friend found cheating in a relationship, a handy guide to Bloem slang and a blog full of insight into human life, from "Signs you're too nice" to an encourgament to find peace in your origins. You could spend hours reading here, and then hours more pondering all the new ideas you've just absorbed.
Boemanathi is truly a fascinating example of a network that blends hip local news and culture with an awful lot of profound thought and heart. Stop by, take some time to let the content sink in, and be enlightened.