Zeroing in on good music
Ning Network Spotlight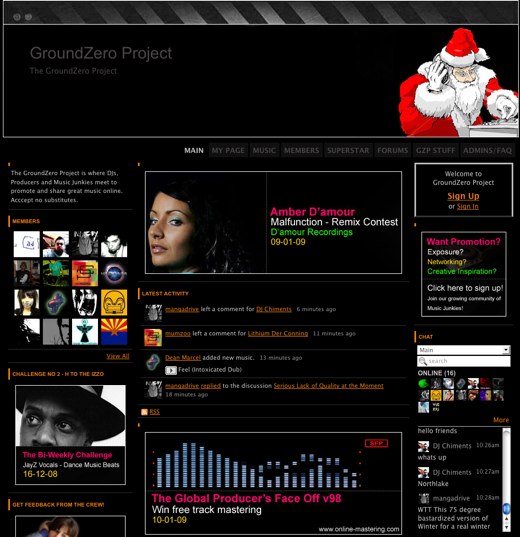 GroundZero Project is a nexus for DJs, producers and music junkies who want to share their music.
There's always a flurry of activity at GZP. Producers compete head-to-head in The Global Producer's Face Off, for the grand prize of extra exposure on the network and more than one gigabyte of quality music!  For those like me, who get bored of their music easily, dozens of original songs and mixes are posted daily.
Anyone who wants get a jump start producing music will benefit tremendously from browsing through the forum. You can find Ableton tips, advice for dealing with music labels and a debate about the best music producting software. But perhaps the meatiest forum category is the Songs, Mixes, and New Music Lounge, where DJs and producers showcase their talent.
GroundZero Project is an oasis for lovers of good music — tune in today!