Here are the final uptime and availability numbers for the year. As you can see, for December, we had uptime of 99.44%: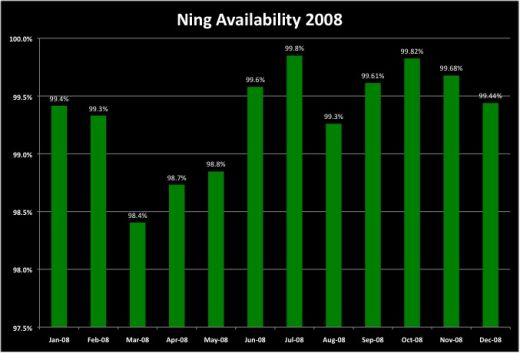 Over 99.3% availability in 9 out of 12 months while growing daily page views exponentially 5x represents a huge team effort as well as much appreciated patience on the part of our Network Creators in the months where we had less than 99% uptime results.
Thank you and we'll continue to drive to even greater levels in 2009 and beyond…
No related posts.