All things architecture
Ning Network Spotlight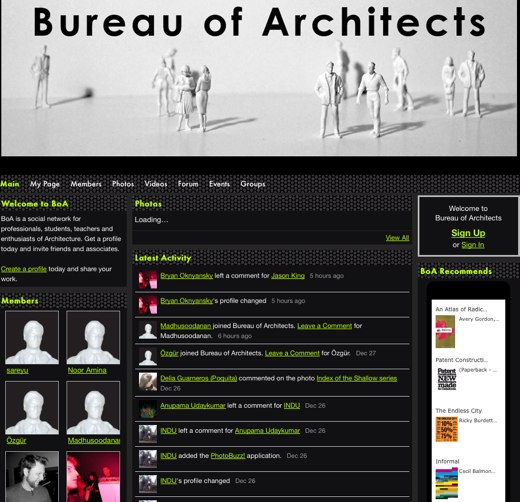 You'll find a lot of camaraderie and crafts to build at the Bureau of Architects network, and a lot to learn in talented company.
The members have posted plenty of photos of designs they've made, and they're all very impressive. They've also taken some great shots of existing masterworks that are potentially wonderful sources of inspiration. After all, there's no better way to learn than from the best.
Bureau members believe in more than just creating beauty, though. They've investigated their ecological footprints, started looking for alternatives to wood for construction, and all-around made themselves conscious of the world their works enter into. They're also sharing their knowledge, so that together they can create better projects than ever. You'll see instructions for making the most of design software and even serious discussion of the academics of the field.
Bureau of Architects is a place for the conscientious architect out to make an impact in the world in an ecologically and intellectually responsible way as well as a beautiful way. It's an optimistic, refreshing perspective, and definitely worth your time.