Become a Green Hero
Ning Network Spotlight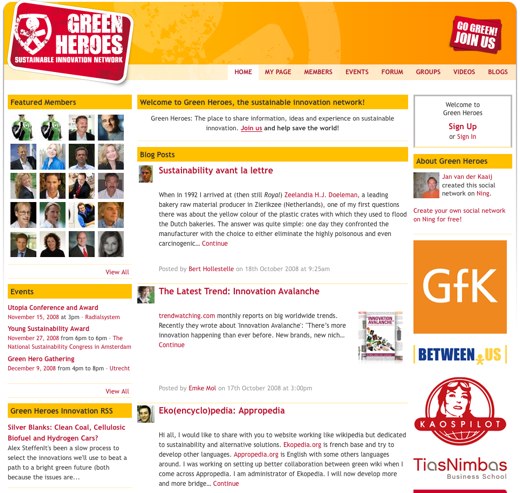 Green Heroes help save the world by sharing information, ideas and experience regarding sustainable innovation on the Green Heroes network, and they've made quite a difference already. Members are meeting later this month in Amsterdam as special consultants for two Scandinavian companies after having had similar meetings several times this year, and we expect they'll only go farther from here.
Members know their material, too. You'll see a video discussing the economics of going green at informed length, and updates on hot tech like LEDs and homemade windmills. The blogs tab is full of much more well-researched content, and there are even book recommendations in the forum for the very latest cutting edge work on social innovation. Green Heroes is quite a knowledge bank.
So if you're a green specialist, or if you're a startup owner looking for some help in making your company environmentally friendly, you should definitely stop at Green Heroes. It's time to start on your own heroic legacy.