Boston Terriers bring their owners to Bostons-R-Us
Ning Network Spotlight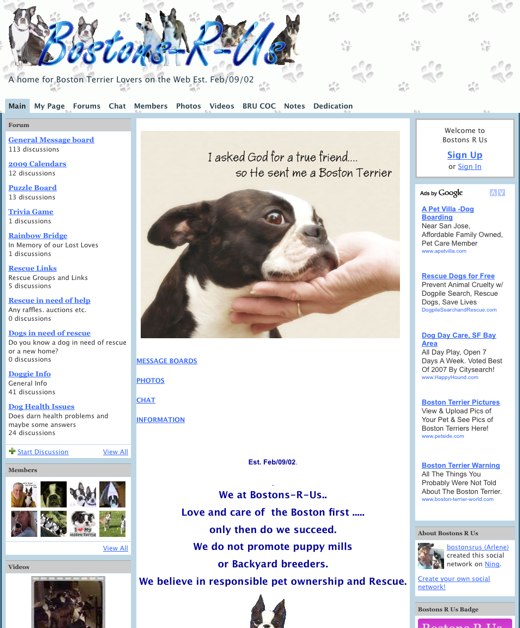 Members of Bostons-R-Us have taken on a particular interest in a very special breed of man's best friend, the Boston Terrier, and they've created a great network to celebrate the dogs. Bostons-R-Us is full of kindness and enthusiasm, and its dedication to a beloved Boston who passed away is very sweet indeed.
The Bostons are worth all the attention, of course, and they'll use their cute little puppy dog eyes to prove it to you. They also love to get involved in all kinds of fun, and members' photos show Bostons winning competitions, hanging out with their human friends, and swimming, complete with doggie-floats. It's all extremely cute, and there are even a few videos of Bostons in action warring over socks.
It's no wonder that the members love them so much that most of their profile pictures are actually of their dogs.