Broadwayspace Does Exclusive Content Right
Ning Network Spotlight
Ning's Tips and Tricks
Your Ning Network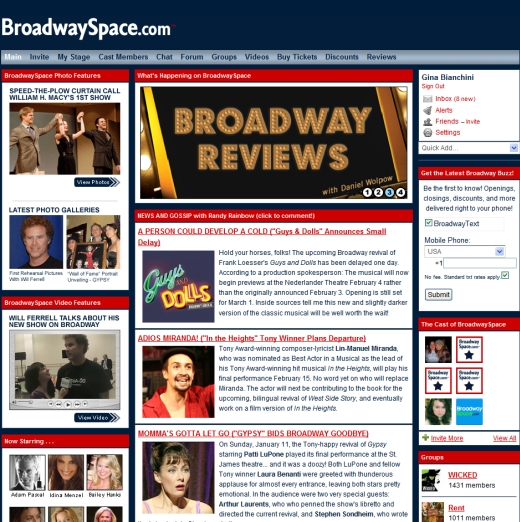 Now over 11,000 members strong, Broadwayspace is a social network for actors and fans of Broadway.
Since its inception and our early coverage of them, Broadwayspace has continued to do things right – inviting the right people in upfront, staying authentic, keeping the social network up-to-date with fresh content and new members, etc.
They are also one of the best showcases of how a Network Creator is focusing their energies on facilitating an amazing conversation among a vibrant community of members via the right content as well as the features that come with your own social network on Ning.
Here's an example from a few moments ago that I received as a member of Broadwayspace:
1. I get a broadcast message from Broadwayspace linking directly to a new exclusive video of Will Ferrell just posted to Broadwayspace.
2. I click through and, in addition to oogling the simple and elegant new design, I find myself spending the next 15 minutes watching an exclusive behind-the-scenes video of Will Ferrell and Adam McKay for their new Broadway show in a video exclusive to Broadwayspace. Here's the video:

Find more videos like this on BroadwaySpace
Like all of the media players on your social network on Ning, by default, this is totally integrated into the look and feel of Broadwayspace and the watermark logo is always a link back to the social network on Ning.
Now, this isn't rocket science, but it is a great example of how you can set your social network apart doing what should come naturally to you: capturing the amazing experiences unique to your social network, then sharing it with your members via a broadcast message.
This is simple execution done right.