Capture the natural beauty of Hawaii at Hawaii Photography
Ning Network Spotlight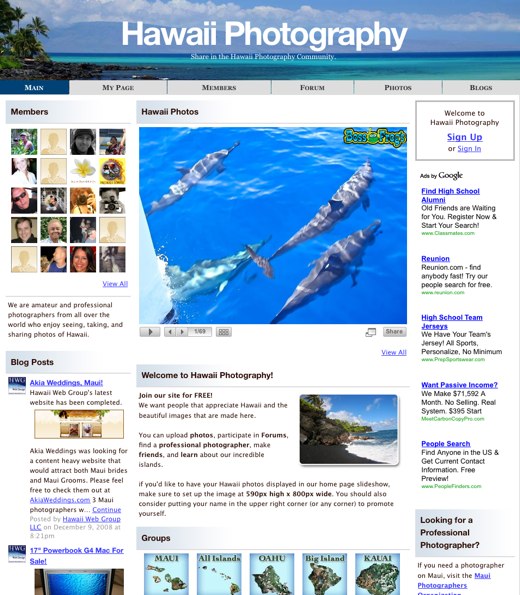 The members of the Hawaii Photography network are working to record every lovely bit of the island paradise Hawaii, and they're already accumulated more than 750 wonderful photos.
Bask in the beauty of Hawaiian beaches, check out a stunning sunset viewed from Black Rock, and be amazed by the awesome Christmas tree lighting in Grand Wailea. Every shot is breathtaking, and you'll feel more relaxed and happy after just sifting through the photos for a while. It's like stopping at Hawaii Photography is a vacation by itself.
Members are eager to discuss the land they love, too. The forum has commentary on the Hawaiian economy, some funny stories of awkward moments on photo shoots, and a warm discussion of what makes Hawaii special that will make you want to start checking housing costs. There really is magic in the air.
Hawaii Photography will simply make you a happier human being. Every photo will make you smile, and members' enthusiasm about the islands is extremely contagious. So take a vacation to Hawaii Photography. You won't even need a plane.