Collect stoves with the members of My Antique Stove
Ning Network Spotlight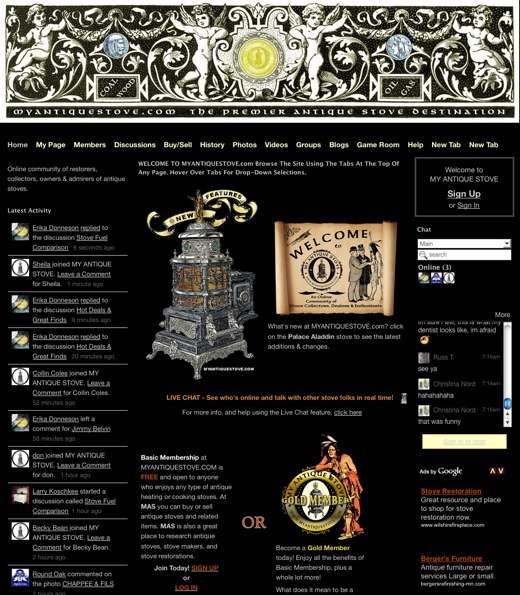 My Antique Stove network members have a hot hobby: Collecting cast iron stoves of all sorts, and maintaining them in working condition.
They've done quite a job. More than 800 photos cover an awful lot of history and an awful lot of hard work. The restored stoves are lovely and characterful, and members are great about commenting on each other's projects to create an atmosphere of encouragement and support. Members also actively preserve the legacy of their collections, and have posted quite a few original advertisements for their stoves dating back to the 1910s.
Amateur stove workers will find plenty of help getting into the hobby, too. There's a whole forum category for discussion of particular old stoves, with instructions and requests for parts. Further, the classifieds area sees several new posts daily so you can get started quickly.
For those of you who think this is a small side project, My Antique Stove has 800 members and is a great example of the freedom and control you get with your own social network on the Ning Platform. Check it out today!