Create electronic sticker graffiti with Blah-it
Ning Network Spotlight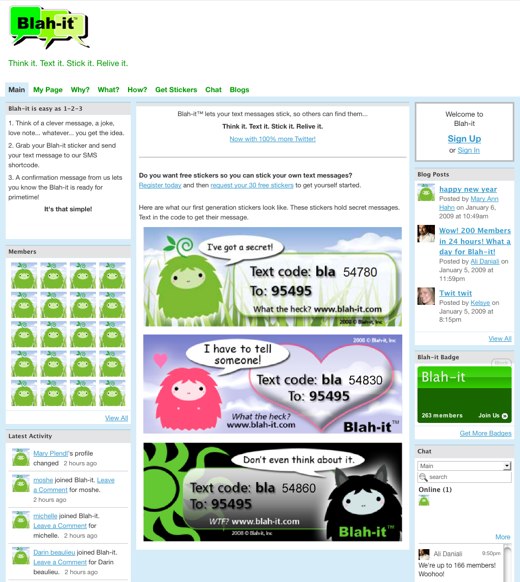 Sometimes, a little extra cuteness and style is all it takes to brighten a rainy day or turn a good day into a great one, and the Blah-it network is ready to deliver the perfect kind of flair.
Blah-it is offering text message stickers. You just send a text message to the code on the sticker and attach the sticker to anything at all, from the side of a bus to your leftovers from last night. Then, anyone who comes across the sticker can text in the code and get your message. It's like graffiti, but with electronics and really cute stickers.
The network has already hit almost 300 members, and the first 300 get a free batch of 30 stickers to get started, so you might still be able to get some samples if you hurry. The Blah-it team is regularly working on new sticker designs, and they'll surely only get more interesting as time goes on.
Blah-it stickers are definitely one of the most off-the-wall and unique communications devices you'll see. Stop by their network, get some stickers of your own, and start leaving your legacy. If nothing else, you're sure to put a smile on someone's face.