Create peace through media at MyPeace
Ning Network Spotlight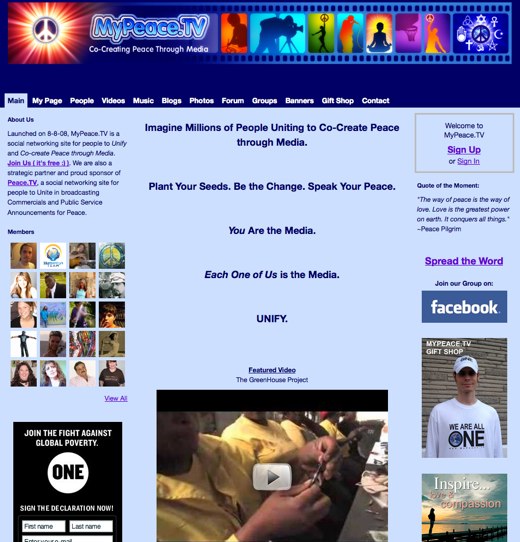 Once outlet for creative expression and collaboration, is MyPeace.TV, a social network that focuses on co-creating peace, through media. The growing social network just passed 1,000 members.
The members of the network have broken themselves up in to groups focusing on specific projects or themes. Not surprisingly, one of the most active is the InterFaith Unity group, which endeavors to bring together members of all religions and faiths. Other network groups focus on getting Leonard Peltier released and working to free Burma.
Interested in advocating for peace, too? In addition to joining the network, you can add one of the cleverly created badges or banners to your own network or website. While advocating for peace isn't a new concept, the tools used to fight for it are ever-evolving; social networking is the next step on a long road.