Fidgetstick, for adventurous folks
Ning Network Spotlight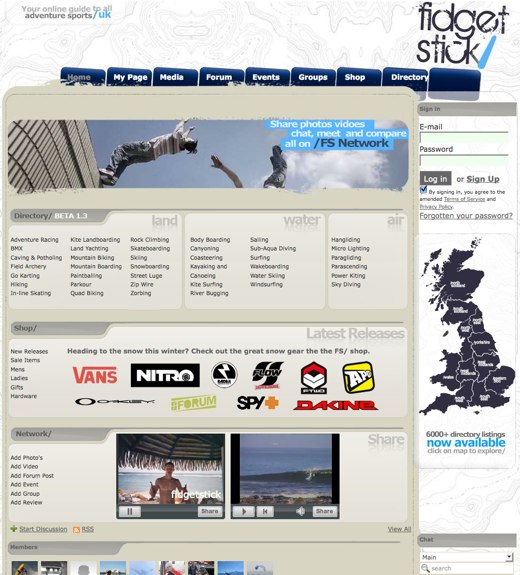 We recently learned that with a little custom CSS, you can create a snazzy two-column main page. While our example network didn't look too shabby, you can really see what a difference this unique layout makes on Fidgetstick, the social network for all things adventure sports in the UK.
Simple as the layout may be, there's a ton of information on the network. Members can shop for the latest wares from their favorite outdoor supply companies. Once they do, they're all set to ride in some off-road races. Upcoming events include a winter mountain bike ride at night and a bike-riding scavenger challenge. After doing extreme adventure sport, it's difficult to forget it — especially if there's pictures of waves surfed, the rock formations climbed, or the mountains scaled.
United Kingdom residents who prefer trails to roads, longboards to kickboards and skateboards to those weird razor scooters will find, adventurous friends, inspiring stories and more when they join Fidgetstick.