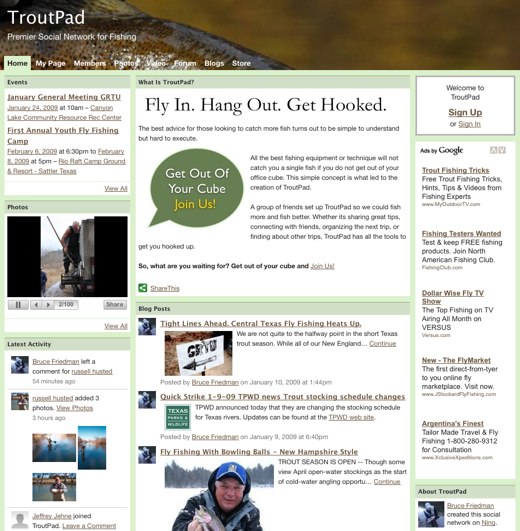 Fishing is one of those hobbies that will last you a lifetime, but the members of the TroutPad network recognized that it isn't always the easiest hobby to actually take part in. So, they created the network, with the twin goals of "fish more and fish better."
It's been quite a success so far.
Members' photo records of their fishing trips are alone enough to make you want to put a vacation together. Beautiful sunsets, successful catches and river views are all parts of what make fishing special, and the TroutPad membership has captured them all. There's even video of whitewater rafting after a record snow melt.
All of the detailed thoughts that have been posted on optimal flies for fly fishing, river flow information, and more are sure to prove helpful once you're ready to get going, too. All that you have to do is read up, have fun picking up your perfect fly and rod of choice, and get started. You can even find some of the recommended materials on the network store.
TroutPad really is more than a network about fishing, then. It's a network that celebrates the joys of fishing and makes it easier for you to do so, so that you can get out there and catch some trout rather than only dreaming of your next big trip.
No related posts.