Great jobs in great places at CoolWorks
Ning Network Spotlight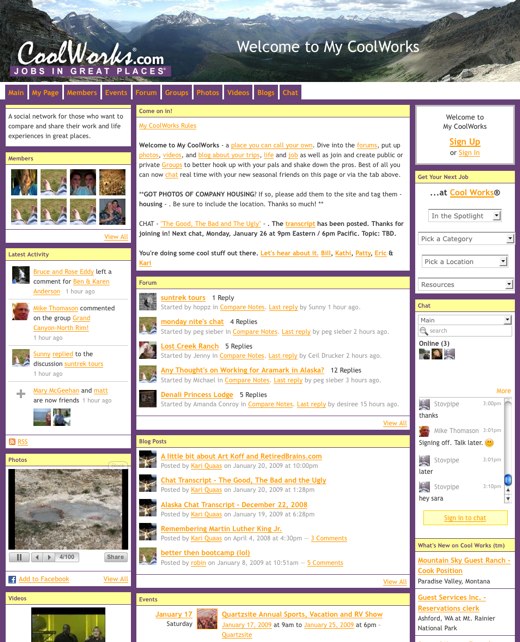 Since we last wrote about the Coolworks social network back in March, it's more than doubled in size to almost 2,000 members, and it's still adding helpful content about great and unusual jobs.
You'll be able to get warned about the seasonal employment to avoid, find others working in cool places with you, and get plenty advice as to what to take on your voyage to a faraway seasonal job. Members have also shared some amazing photos of their workplaces, including geysers and canyon vistas.
No plans for the summer? Check Coolworks.